GM Tilt Steering Column Rebuild Instructions
(Videos - Download)
This Saginaw design was used on GM vehicles from 1969 through 1999 in various forms. The vehicle used in this example is a Chevrolet Pickup Truck, but all vehicles with a Saginaw design column will be similar to this procedure.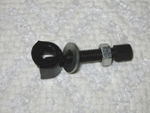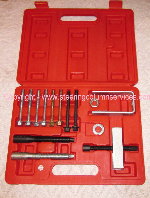 These special tools
are needed to complete this job
Each of the 12 steps is available individually. Determine which video you need to view, then click on the link.
OR
The complete video series is also available for download for $34.50.

Download Complete Series

Removing the Steering Wheel & Lock Plate
Removing Switches & Lock Housing Cover
Removing the Tilt Housing Assembly
Removing the Steering Shaft
Removing the Lower Shift Bowl
Reassembling the Lower Shift Bowl
Reinstalling the Steering Shaft
Rebuilding the Tilt Housing
Reinstalling the Tilt Housing Assembly
Transfering the Switches & Lock Cover
Reassembling the Lock Housing Cover
Reassembling the Lock Plate & Wheel
Click "Order it Now" to view shipping options, pricing & speeds BEFORE you pay

Not Finding What You're Looking For?     CALL US at 435-319-6011   ---   We like to help!

Back to Top