About Steering Column Services
Steering Column Services is a specialized steering column parts and repair company servicing the needs of vehicle owners, shops and mechanics worldwide with their parts and instructional needs for servicing steering columns.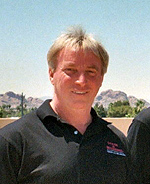 Douglas Gan, owner / President of Steering Column Services and AISI is a skilled technician by trade with over 40 years of experience. He is ASE certified in 7 categories, trained by General Motors and Chrysler, and an accomplished businessman. He holds a degree in Mechanical Technology and is a veteran shop owner of 18 years. After selling three of his successful auto repair, collision and specilaized steering column/ airbag businesses he worked as a consultant for insurance companies adjusting and appraising auto damage. Since then and for the past 20 years he has been working with hundreds of shops and individuals in the automotive industry performing duties that include consulting, technical assistance, employment placement, repair diagnosis, actual hands-on repair, building design, operations management and mediation. Steering Column Services is currently located outside Albuquerque, NM (previously in Ivins, Utah and Rochester, N.Y.).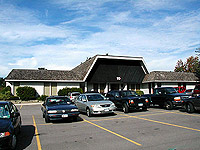 Steering Column Services is constantly expanding its website, parts inventory and internet presence to help better serve its customers with their needs.
Douglas Gan also created and produces Airbag Solutions®, an automotive airbag database available through internet subscription. Demand for Airbag Solutions® has been international and we are listed on the NHTSA website as an authorized airbag service installer. His expertise includes working directly with I_CAR and VeriFacts designing educational courses for airbag service and repair.
For parts orders, click "Order it Now" to view shipping choices & speeds
Back to Top