Customer Service
Hours of Operation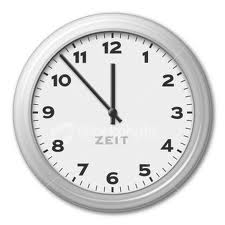 Although the web and our parts ordering system is open and available 24-7-365, our staff only answers the phones during normal business hours. Our hours are Monday through Friday, 9:00 AM - 5:00 PM- Pacific Time. During times of increased business you may get voice mail. Please leave a message and we will return your call as soon as possible to help you with your steering column questions.
---
Payment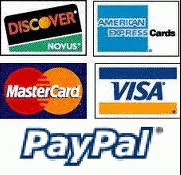 Our accepted methods of payment are Mastercard, Visa, Discover, Paypal (& American Express through Paypal). The choice is yours. During checkout, you can select whatever method you prefer. Through the encrypted, purchase protected, umbrella of Ultracart, both you, the buyer, and we are protected. Additionally, you can send a Postal Money Order or certified check to cover the cost of parts or services we provide.
---
Secure Transactions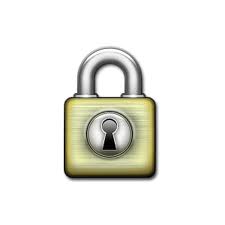 We've taken every precaution to protect sensitive data sent over the Internet. All personal and credit card information entered on your order is transmitted in an encrypted form for your protection. All transactions are kept secure when you use Internet Explorer 3.0 or higher, Mozilla Firefox, Google Chrome, Opera, or any compatible Secure Sockets Layer (SSL) browser to order our products. These browsers automatically "scramble" personal information so it remains safe as it travels the Internet.
Your email and personal information will never be sold, traded or shared with anyone.
---
Sales Tax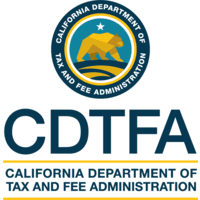 We are required by the State of California to collect 9.25% sales tax on all orders that have a destination within California. Orders to other states and countries are exempt from sales tax.
---
Shipping




We typically pack and ship your parts between 24 & 48 hours of your order placement.. Our default shipping method is through the US Postal Service (USPS) for parts and FedEx for steering columns. You may choose whatever option is available for the size and weight. Typically, parts are shipped out Priority Mail, with Express (and / or overnight) shipment available for an additional cost. The normal Priority Mail shipping time is 2-4 working days, while international shipments may take up to 25 working days to clear.
Overnight / Express Shipping Deadlines
Orders must be placed by 12:00 PM Pacific Time Monday through Thursday
Orders received after that time will ship the following day.


USPS Domestic Express shipping fees are typicaly $34.45 while International Express fees are higher. FedEx fees are calculated and provided by the carrier with handling charges added.
Delivery guarantees may be offered by the carrier, not Steering Column Services.
We are not responsible for lost items or delivery delays beyond our control (weather, flight or carrier delays) and will not replace, refund or otherwise remedy lost or delayed shipments.
International First Class Mail
We are not responsible for lost items or delivery delays beyond our control (weather, flight or carrier delays).
Please be aware that delivery using First Class mail can take up to 25 days. These orders also have no tracking capability. By selecting this shipping method you (the customer) assume ALL responsibility for delivery.

Steering Column Services will not replace, refund or otherwise remedy lost or delayed shipments.
---
Handling Charges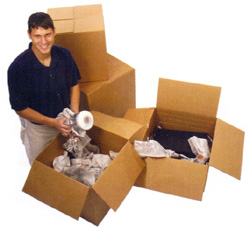 Handling charges are calculated based upon the weight and size of the parts being shipped. This cost is added to the flat rate postal fees for delivery and included in the total shipping charge on your order.
---
Wholesale/Dealer Accounts
We have a one price policy, which is our best price on top quality parts. Volume discounts may be available on orders over $2,500. If you are interested in setting up a wholesale account, please email your request to 'steeringcolumnservices@gmail.com' or call us at 435-319-6011 with the quantity and description of the items needed. Please provide us with an email address and daytime telephone number. We will contact you in response within 2 business days.
---
Warranty
All of our products are warranted against defects for 90 days unless otherwise specified. Warranty is void if an item is altered, misused or installed improperly. Steering Column Services is not liable for any direct or indirect consequential damage of any kind. Steering Column Services is not responsible for labor charges associated with the installation or assembly of our parts. Our warranty covers our parts ONLY.
---
Returns and Exchanges
Shop with Confidence. If you are not completely satisfied with any unused item simply return it within 30 days for a replacement or refund of purchase, whichever you prefer (excluding shipping charges). Returns exceeding $250.00 are subject to a 15% restocking / inventory adjusment charge. Special Order parts & Electrical items (switches, etc.) are non-returnable. Used, damaged or incomplete returns cannot be accepted. No returns or refunds will be accepted on painted, "Custom" or special order items, so please order carefully and pre-fit parts before painting or installing.

Refunds are NOT available for downloaded items (instructions and video). You are responsible for ensuring these are correct for your vehicle. All download sales are final.
---
Steering Column Core Returns
Steering column cores are expected to be returned within 60 days of purchase. If you need more time for any reason, please call us at 435-319-6011 to arrange an appropriate return timeframe. Columns returned beyond 3 months (for any reason) will incur a 50% deduction in the core refund. Steering columns core refunds for columns that are grossly incomplete or damaged beyond repair will be pro-rated and adjusted accordingly (in most cases, this is not an issue).
Click "Order it Now" to view shipping options, pricing & speeds BEFORE you pay

Not Finding What You're Looking For?     CALL US at 435-319-6011   ---   We like to help!

Back to Top