Steering Column Rebuilding
Please be Patient
We are sorry, but due to the large volume of steering columns sent to us over the past month and the limited staff and hours due to Covid-19, we are unable to accept any more steering columns for rebuilding at this time.
We expect this delay in services will end approx June 30th.
Please check back in the future for changes.
OR
If you would like to be put on our waiting list, we will contact you when we have avaiability, taking columns in the order they are contacted and received. Use the following form to reserve your position and be notified: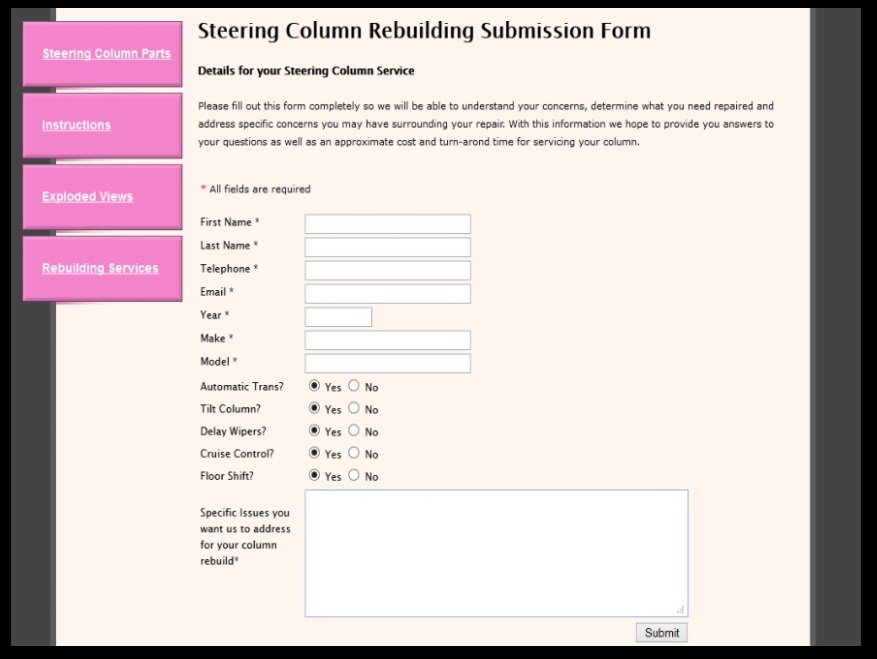 Steering Column Reservation Form
Thank you for your understanding
Thank you for your understanding
For parts orders, click "Order it Now" to view shipping options, pricing & speeds BEFORE you pay
Back to Top